SHOWER POWER – Help Expand Our Youth Construction Training Program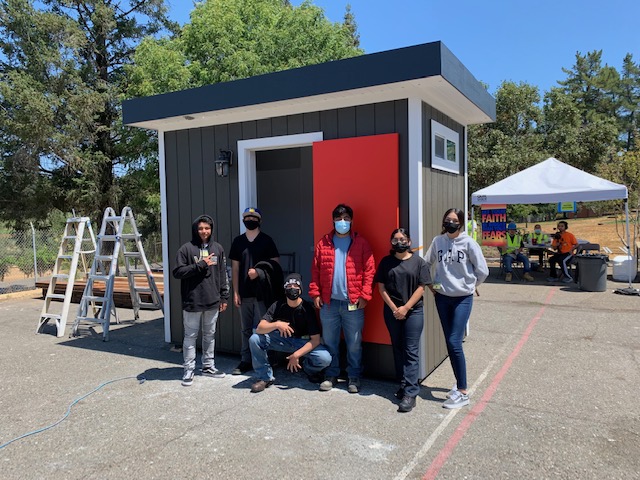 This past summer, in a partnership between Homes 4 the Homeless, Boys & Girls Club Sonoma-Marin, Sonoma County Probation Department, Santa Rosa Police Community Outreach Officers, California Department of Rehabilitation, Seekhaven and Farrow Commercial Construction, local youth were identified for a summer job opportunity in construction building two portable ADA bathroom and shower units for those without shelter.
This 12-week vocational program was designed to inspire careers in construction and benefit those youth most vulnerable in our community. Contractors taught the pilot curriculum including Cal/OSHA guidelines and multiple subtrades in the construction field.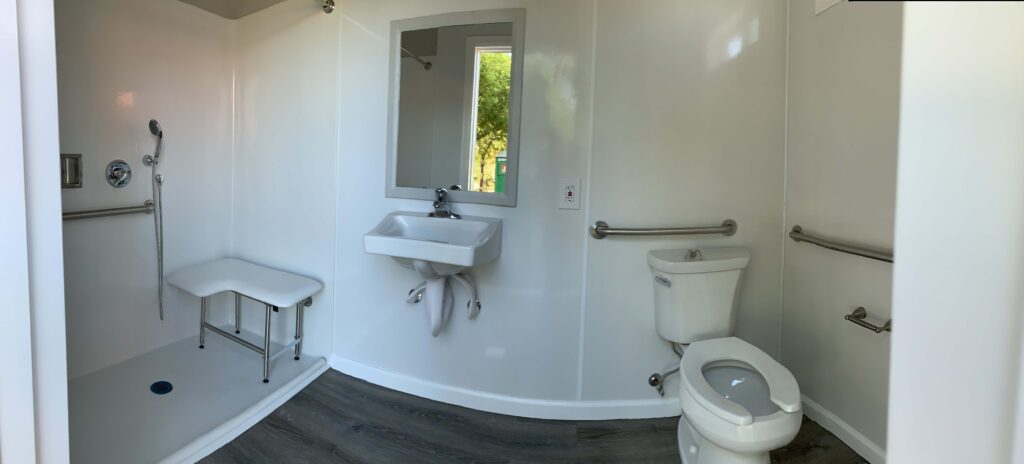 Homes 4 the Homeless is working to expand this program to deliver modular showers to those living without shelter. Our modular design is forklift-ready to deliver showers wherever they are most needed. We are planning multiple solutions for permanent or temporary residential code compliance. The units require water, septic and electrical utility hookups, or they can be equipped with a hybrid solar generator for remote locations.
Along with the construction of showers, we are organizing a training program so those building the showers can receive mentorship in multiple sub trades of the construction industry from experienced contractors and instructors. We'd like to thank the 50+ community partners, businesses, restaurants, markets and individuals that joined in creating this unique program. H4H and the Probation Department are applying for funding to continue the program. Join us!  Donate  Volunteer
---