...Because Everyone is Someone
The modular nature of the housing enables both rapid installation and removal should it become necessary to relocate the project to meet the shifting needs of the local community. Additionally, the flexibility offered by modular housing's ease of transportation ensures resources can be deployed where they are most in demand.
Homes 4 the Homeless is a certified 501(c)(3) nonprofit founded in 2018 after founder Steve Schneider's house was burned down in the Sonoma wildfires. Armed with a new appreciation of what it was like to lose a home, Steve embarked on a mission to help others left in similar positions.
Since then more than 50 volunteers and a dozen organizations have jumped on board in service of Homes 4 the Homeless's core mission: providing modular, affordable housing to all of those in need.
With a business model that harnesses a comprehensive supply chain, volunteers with specialized capabilities, and partners from a wide breadth of industries, Homes 4 the Homeless is uniquely situated to step in and make a difference.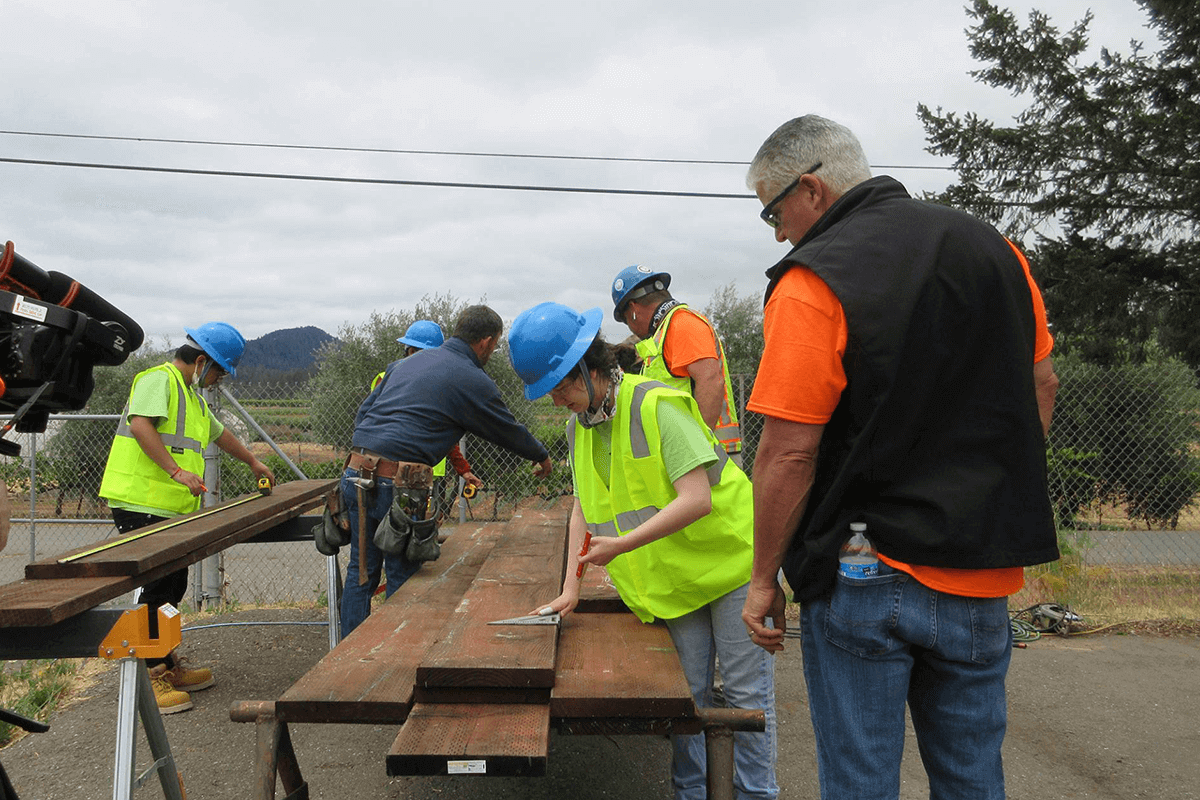 Vocational Youth Training Program
During the summer of 2021, in partnership with Homes 4 the Homeless, Boys & Girls Club Sonoma-Marin, and Sonoma County Probation Department,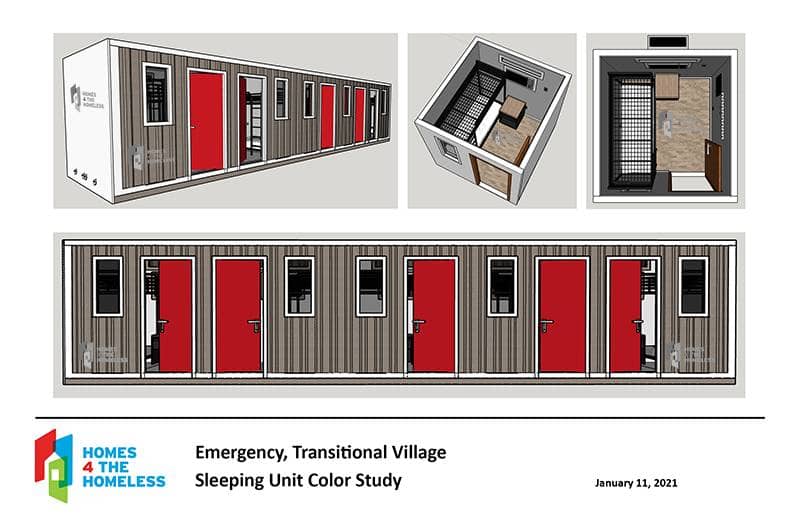 MODULAR, AFFORDABLE HOUSING
Newark, NJ – March 8, 2021 – Mayor Ras J. Baraka; Sakinah Hoyte, City of Newark's Homelessness Czar; Mike Loganbill, 
Newark Hope Village
Newark, NJ – March 8, 2021 – Mayor Ras J. Baraka; Sakinah Hoyte, City of Newark's Homelessness Czar; 
We Love To Build Meaningful Relationships With Everyone
Although we work with our clients to implement a project that best meets their specific requirements, a typical Homes 4 the Homeless project includes the following:
Modular housing units built by one of our manufacturing partners that are safe, warm, dry and meet the required codes and certifications of the local jurisdiction.
Leadership in navigating the myriad of code, zoning, political and public relation issues that may arise throughout the planning and implementation of the project. Homes 4 the Homeless
These are just a few of the many left homeless in our own backyard of Santa Rosa, CA.
Homelessness can strike families and individuals for a number of reasons. Often times it is a mix of low wages and sudden calamity, whether it be an unexpected healthcare cost or a wildfire that burns down homes.
Mental illness and drug addiction can also play a role in other's story. But throughout all these circumstances one thing remains certain; we all deserve a chance to get back on our feet, learn from our past, and give life another shot.
Housing costs can be astronomically high in many portions of the United States, making it difficult for families and individuals to pull themselves out of homelessness.
Government and nonprofit agencies encounter the same problem when trying to help. Despite their best intentions, they often find themselves lacking the necessary tools to make the impact they seek.
This is why at Homes 4 the Homeless we are committed to advising our clients in developing and delivering a more affordable and effective housing solution to meet the needs of each individual.
Homes 4 the Homeless was founded to provide innovative, transitional housing solutions for chronic homelessness using modular building techniques. Our nonprofit business model enables us to provide safe, respectful housing at as low a cost as possible, allowing more money to be spent on the critical supportive services that this population so desperately needs.
Thank you to our partners
Architect firms, construction agencies, private businesses and fellow nonprofits have all generously agreed to donate their time and resources in support of our mission. We appreciate you!
Design coordination of both the interior and exterior of the units to ensure a project that represents the community in which it is built and the future residents it is meant to house.
Engagement with the local service providers and shelter operators to help ensure a successful project from the onset.
Our aim is to remove poverty the entire world
We are Always Grateful for All Your Help